Bestselling author Alice Hoffman's bewitching Nightbird is perfect for ages 10-13: love and friendship empower a lonely girl to embrace her uniqueness and discover her strengths.  Twig lives in Sidwell, where people whisper that ...
"Hoffman's characters are always moving back and forth, challenging our perceptions, daring us to judge them."—New York Times Book ReviewThe Red Garden introduces us to the luminous and haunting world of Blackwell, Massachuset...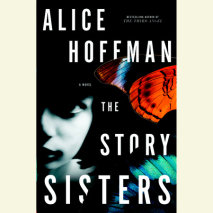 From the New York Times Bestselling Author of The Third AngelAlice Hoffman's previous novel, The Third Angel, was hailed as "an unforgettable portrait of the depth of true love" (USA Today), "stunning" (Jodi Picoult), and &q...
A magical and stunningly original story that charts the lives of three women in love with the wrong men from bestselling author Alice Hoffman. Headstrong Madeleine Heller finds herself hopelessly attracted to her sister's fiancé. Fried...