Winner of the Scott O'Dell Award Five Starred Reviews!A New York Public Library Best Book for Kids, 2016Grown-ups lie. That's one truth Beans knows for sure. He and his gang know how to spot a whopper a mile away, because they are the savviest ...
Believe in the possible . . . with this "warm, witty, and wise" New York Times bestselling novel from three-time Newbery Honor winner Jennifer L. Holm. A perfect read about a child's relationship with her grandfather! Galileo. Newton. Salk. Oppe...
May Amelia Jackson lives in Washington State in 1900, but she just can't act the part of a proper young lady. Working a muddy farm on the rainy Nasel River isn't easy—especially when you have seven brothers and a pappa who proclaims...
In Jennifer L. Holm's New York Times bestselling, Newbery Honor winning middle grade historical fiction novel, life isn't like the movies. But then again, 11-year-old Turtle is no Shirley TempleShe's smart and tough and has seen enough of the world n...
Fresh from Miss Hepplewhite's Young Ladies' Academy, sixteen-year-old Jane Peck has come to the unknown wilds of the Northwest to be wedded to her true love, William Baldt, her idol from childhood. But her socially correct upbringing in straitlaced P...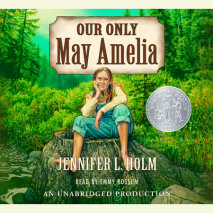 She may be a miracle, but she's no Proper Young Lady!It isn't easy being a pioneer in the state of Washington in 1899, but it's particularly hard when you are the only girl ever born in the new settlement. With seven older brothers ...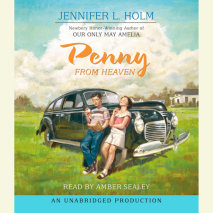 Jennifer Holm's New York Times bestselling, Newbery Honor Winner is the story of a summer of adventures and secrets that will change everything, at a time in America's history, just after World War II, when being Italian-American mean...