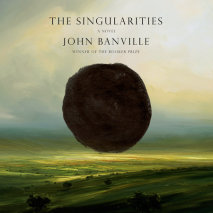 From the revered, Booker Prize-winning author comes a playful, multilayered novel of nostalgia, life and death, and quantum theory, which opens with the return of one of his most celebrated characters as he is released from prison.A man with a borrow...
From the internationally acclaimed and Man Booker Prize-winning author of The Sea and the Benjamin Black mysteries--a vividly evocative memoir that unfolds around the author's recollections, experience, and imaginings of Dublin.As much about the life...
From the Man Booker Prize-winning author of The Sea, a dazzling and audacious new novel that extends the story of Isabel Archer, the heroine of Henry James's The Portrait of a Lady, into unexpected territory.Isabel Archer is a young American woman, s...
The Man Booker Prize-winning author of The Sea gives us a brilliant, profoundly moving new novel about an actor in the twilight of his life and his career: a meditation on love and loss, and on the inscrutable immediacy of the past in our present liv...
On a languid midsummer's day in the countryside, old Adam Godley, a renowned theoretical mathematician, is dying. His family gathers at his bedside: his son, young Adam, struggling to maintain his marriage to a radiantly beautiful actress; his ...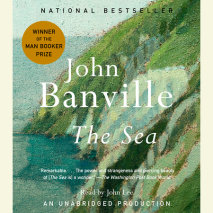 The author of The Untouchable ("contemporary fiction gets no better than this"—Patrick McGrath, The New York Times Book Review) now gives us a luminous novel about love, loss, and the unpredictable power of memory.The narrator is Ma...