This hilarious sequel to Mr. and Mrs. Bunny-Detectives Extraordinaire! is a bunny-rific "tail" that even includes a guest appearance by J. K. Rowling a.k.a. "Oldwhatshername". Madeleine wants nothing more than to save money for college, but her ...
Readers rejoice—Primrose Squarp is back! The wise and curious heroine of the Newbery Honor Book Everything on a Waffle is facing another adventure-filled year in Coal Harbor. Even though her parents, once lost at sea, are home, there's a...
From National Book Award winner Polly Horvath comes a hopping mad mystery that's perfect for Easter baskets everywhere!In this hilarious chapter book mystery, meet a girl whose parents have been kidnapped by disreputable foxes, and a pair of detectiv...
In this beautiful follow-up to the highly acclaimed My One Hundred Adventures, Jane and her family have moved to Canada . . . but not for long. When her stepfather, Ned, is fired from his job as a high school French teacher (seems he doesn't s...
THE WINNER OF a National Book Award, a Newbery Honor, and countless other awards has written her richest, most spirited book yet, filled with characters that readers will love, and never forget. Jane is 12 years old, and she is ready for adventure...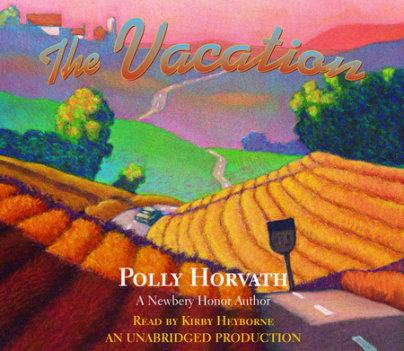 From the author of the Newbery Honor Book Everything on a WaffleWhen his mother decides on a whim to be a missionary in Africa and drags his unwilling father with her, Henry is left in the care of his Aunts Magnolia and Pigg. Henry's sure they ...
Whether it's waking up to find toads in their shoes, becoming trapped on the roof, or searching for cheese when their cow only makes lemonade, the Pepin family always seems to get into the most bizarre scrapes. Lucky for them, they have an author wi...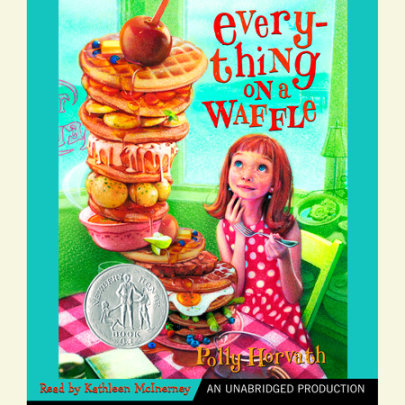 Primrose Squarp simply knows her parents did not perish at sea during a terrible storm, despite what the other residents of Coal Harbour believe. For all practical purposes, Primrose is an orphan, and there's no great clamoring of prospective adopte...