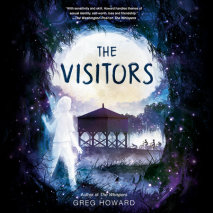 From the author of The Whispers comes a heartrending tale of friendship and hard-won truths as a young ghost works to uncover the dark secret that led to his mysterious death.Dying at Timber Hill is easy. It's the being stuck there that's...
In this heartfelt and hilarious new novel from Greg Howard, an enterprising boy starts his own junior talent agency and signs a thirteen-year-old aspiring drag queen as his first client.Twelve-year-old Mikey Pruitt--president, founder, and CEO of Any...
A middle grade debut that's a heartrending coming-of-age tale, perfect for fans of Bridge to Terabithia and Counting By 7s.Eleven-year-old Riley believes in the whispers, magical fairies that will grant you wishes if you leave them tributes. Riley ha...