Only one thing stands between a son and his father's killer: forty years of lies. . .On a remote Arizona ranch, a man who has known loss, fear, and war weeps for the first time since he was a child.  His tears are for the father taken from ...
"Stephen Hunter is in a class by himself.  Time to Hunt is as vivid and haunting as a moving target in the crosshairs of a sniper scope."—Nelson Demille, author of MaydayHe is the most dangerous man alive. &...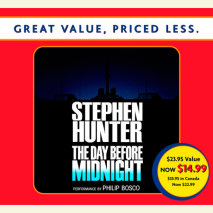 "A breathtaking, fascinating look at what could happen—given the possibility of an atomic 'given.' A wrap-up you'll never forget."—Robert LudlumThe countdown begins when welder Jack Hummel is abducted from his subu...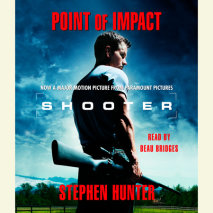 "A harsh, visceral, novel of conspiracy and betrayal . . . a distrubing mix that plays on our sense of history while at the same time it appeals to our darkest fantasies of rough justice."—Chicago Tribune The inspiration for th...
AMERICAN GUNFIGHT is the fast-paced, definitive, and breathtakingly suspenseful account of an extraordinary historical event–the attempted assassination of President Harry Truman in November of 1950 by two Puerto Rican Nationalists and the bloo...