Everyone has the same questions about best friends Owen and Luna: What binds them together so tightly? Why weren't they ever a couple? And why do people around them keep turning up dead? In this riveting novel from the New York Times bestsellin...
A teacher at a New England prep school ignites a gender war—with deadly consequences—in this dark and provocative novel by the bestselling author of The Passenger"Suspenseful and utterly riveting!"—Tess Gerritsen W...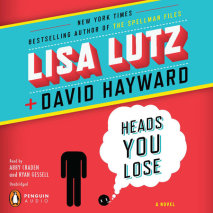 New York Times-bestselling author Lisa Lutz conspires with-or should we say against?-coauthor David Hayward to write an original and hilarious tag-team crime novel. Meet Paul and Lacey Hansen: orphaned, pot-growing twentysomething siblings eking ou...