Legendary University of North Carolina basketball coach Dean Smith tells the full story of his fabled career, and shares the life lessons taught and learned over forty years of unparalleled success as a coach and mentor.For almost forty years, Dean S...
Pat Summitt, the all-time winningest coach in NCAA basketball history and bestselling author of Reach for the Summitt and Raise The Roof, tells for the first time her remarkable story of victory and resilience as well as facing down her greatest chal...
New York Times bestselling author Sally Jenkins and distinguished Harvard professor John Stauffer mine a nearly forgotten piece of Civil War history and strike gold in this surprising account of the only Southern county to secede from the Confederacy...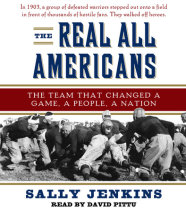 Sally Jenkins, bestselling co-author of It's Not About the Bike, revives a forgotten piece of history in The Real All Americans. In doing so, she has crafted a truly inspirational story about a Native American football team that is as much about foo...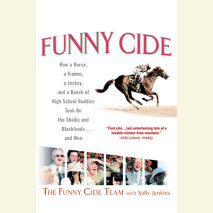 They had no business being there. They were up against million-dollar horses owned by patricians, oilmen, Arab sheiks, and Hollywood producers. They were ten regular guys, and all they wanted was to win a race. Instead, they won the hearts of America...