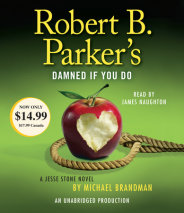 The woman on the bed was barely out of her teens. She wasn't exactly beautiful, but she'd tried to make the most of her looks. And now, alone in a seedy beachfront motel, she was dead.Paradise Police Chief Jesse Stone doesn't know h...
Autumn in Paradise, Massachusetts, is usually an idyllic time—but not this year. A Hollywood movie company has come to town, and brought with it a huge cast, crew, and a troubled star. Marisol Hinton is very beautiful, reasonably talented, and ...
The Jesse Stone stories continue even after Robert B. Parker's passing with Killing the Blues.  In this novel, Jesse Stone is faced with what begins as a rash of stolen cars and escalates into arson and murder as Stone uncovers how deep th...