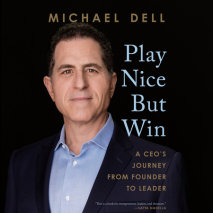 From Michael Dell, renowned founder and chief executive of one of America's largest technology companies, the inside story of the battles that defined him as a leaderIn 1984, soon-to-be college dropout Michael Dell hid signs of his fledgling PC...
Bestselling author James Kaplan redefines Frank Sinatra in a triumphant new biography that includes many rarely seen photographs. Frank Sinatra was the best-known entertainer of the twenti­eth century—infinitely charismatic, lionized and n...
They were the unlikeliest of pairs—a handsome crooner and a skinny monkey, an Italian from Steubenville, Ohio, and a Jew from Newark, N.J.. Before they teamed up, Dean Martin seemed destined for a mediocre career as a nightclub singer, and Jerr...