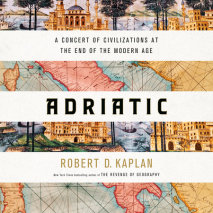 A vital and deeply personal exploration of a historically volatile region that is once again a global crossroads—the Adriatic Sea, including Italy, Croatia, Albania, and Greece—and what that says about the future, from the bestselling aut...
From the New York Times bestselling author of The Revenge of Geography comes a sweeping yet intimate story of the most influential humanitarian you've never heard of—Bob Gersony, who spent four decades in crisis zones ...
A bracing assessment of U.S. foreign policy and world disorder over the past two decades from the bestselling author of The Revenge of Geography and The Coming Anarchy "[Kaplan] has emerged not only as an eloquent defender o...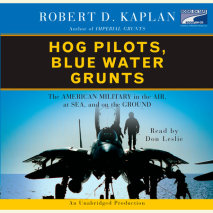 In this extraordinary audiobook, Robert D. Kaplan lets listeners experience up close the American military worldwide in the air, at sea, and on the ground. HOG PILOTS, BLUE WATER GRUNTS provides not only a ground-level portrait of the Global War on T...
A fascinating, unprecedented first-hand look at the soldiers on the front lines on the Global War on Terror.   Plunging deep into midst of some of the hottest conflicts on the globe, Robert D. Kaplan takes us through mud and jungle, desert and ...