The Paris Wife meets PBS's Victoria in this enthralling novel of the life and loves of one of history's most remarkable women. Winston Churchill's scandalous American mother, Jennie Jerome.

Wealthy, privileged, and fiercely independent New Yorker Jennie Jerome took Victorian England by storm when she landed on its shores.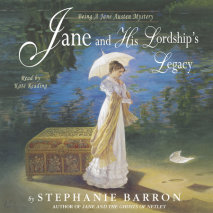 It's with a heavy heart that Jane Austen takes up a new residence at Chawton Cottage in Hampshire. Secretly mourning the lost love of her life, she's stunned to learn that the late Lord Harold Trowbridge has made her heir to an extraordinary bequest. a Bengal chest filled with his diaries, letters, and most intimate correspondence.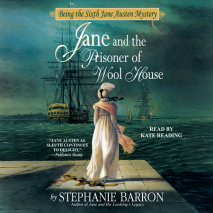 In her sixth engrossing outing, Jane Austen employs her delicious wit and family ties to the Royal Navy in a case of murder on the high seas. Somewhere in the picturesque British port of Southampton, among a crew of colorful, eccentric, and fiercely individual souls, a killer has come ashore.
In her seventh captivating adventure, Jane Austen finds her crime-solving mettle put to the test in a confounding case of intrigue, murder, and high treason. Among the haunted ruins of an ancient abbey, Jane is drawn into a shadow world of dangerous secrets and traitorous hearts where not only her life is at stake--but the fate of England.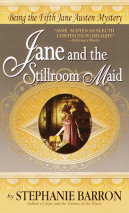 Jane Austen as sleuth continues to delight in her latest adventure (after Jane and the Genius of the Place), which sheds new light on the author's travels in 1806. While enjoying a ramble in the Derbyshire hills near Bakewell (a town Eliza Bennett visits in Pride and Prejudice), Jane discovers the mutilated body of a young man.