The fierce new YA novel from Ally Condie, author of the bestselling Matched trilogy"A compelling, serpentine journey into the heart of grief, the way it can threaten to destroy, and what it looks like to survive." —Sabaa Tahir, #1 N...
A tender and compelling contemporary novel for young readers about facing loss and finding friendship, from Ally Condie, international bestselling author of the Matched series. Nominated by the Mystery Writers of America for the 2017 Edgar Award ...
Can you hear Atlantia breathing?For as long as she can remember, Rio has dreamt of the sand and sky Above—of life beyond her underwater city of Atlantia. But in a single moment, all her plans for the future are thwarted when her twin sister, Ba...
Conclusion to the New York Times bestselling Matched trilogy! Cassia's journey began with an error, a momentary glitch in the otherwise perfect façade of the Society. After crossing canyons to break free, she waits, silk and paper smuggl...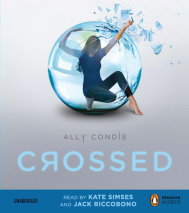 The highly anticipated second book in the New York Times bestselling Matched trilogy!   Perfect for fans of 1984, Brave New World, Black Mirror, and The Handmaid's Tale.Chasing down an uncertain future, Cassia makes her way to t...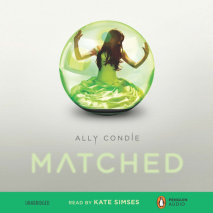 "[A] superb dystopian romance." – The Wall Street Journal   "Strong feminist ideals and impressive writing that's bound to captivate." – The Los Angeles Times  In the Society, Officials decide....