This is the book Frank Sinatra failed to stop,  the unauthorized biography of one of the most  elusive public figures of our time. Celebrated  journalist Kitty Kelley spent three years researching  government d...
For the past twenty-five years, no one has been better at revealing secrets than Oprah Winfrey. On what is arguably the most influ¬ential show in television history, she has gotten her guests—often the biggest celebrities in the world&md...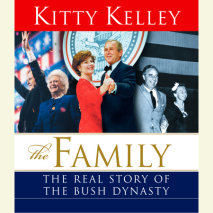 They have wielded enormous financial power and dominated world politics for more than half a century. They have been appointed to positions of great power and have been elected as governors, congressmen, senators and presidents. They have shaped our ...