For more than three decades, Jeffrey D. Sachs has been at the forefront of international economic problem solving.  But Sachs turns his attention back home in The Price of Civilization, a book that is essential reading for every American. In a f...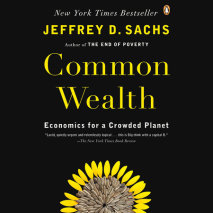 "Lucid, quietly urgent, and relentlessly logical . . . this is Bigthink with a capital B." —The New York Times Book Review"Common Wealth explains the most basic economic reckoning that the world faces." &m...
"Book and man are brilliant, passionate, optimistic and impatient . . . Outstanding." —The EconomistThe landmark exploration of economic prosperity and how the world can escape from extreme poverty for the world's poorest citizens, from on...