A poignant, hopeful story of a girl and her puppy.Olive Hudson desperately wants a dog. But that doesn't seem to be a possibility right now. Newly orphaned, she's moving in with the half sister she hardly knows and their life is too chaotic to incl...
Newbery Honor winner Joan Bauer's new novel will touch your heart When twelve-year-old Sugar's grandfather dies and her gambling father takes off yet again, Sugar and her mother lose their home in Missouri. They head to Chicago for a fresh start, onl...
Newbery Honor–winner Joan Bauer's newest protagonist always sees the positive side of any situation—and readers will cheer him on!Jeremiah is the world's biggest baseball fan. He really loves baseball and he knows just about everyth...
Award-winning author Joan Bauer latest novel is full of warmth, humor, hope, and a healthy dose of suspense The unofficial town motto is "Nothing bad ever happens in Rosemont" where  twelve-year-old Anna has come to stay with her grandmother, Mi...
Something's rotten in Apple country!Hildy Biddle is a high school reporter eager to stand up for the truth. She's just waiting for a chance to prove herself as a journalist, and yearning for a big story. The trouble is, the town's b...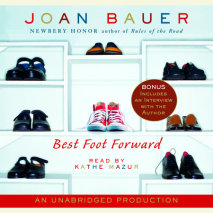 I'm a real ace at arguing with myself. Take a subject like Tanner Cobb. On the one hand, he stole. On the other, he helped his little brother read and count. Then again, he stole shoes in front of his little brother. But, he bro...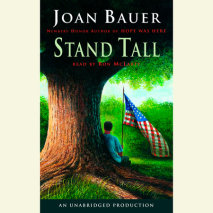 Tree, a six-foot-three-inch 12-year-old, copes with his parents' recent divorce and his failure as an athlete by helping his grandfather, a Vietnam vet and recent amputee, and Sophie, a new girl at school.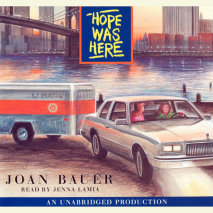 A Newbery Honor Book Food is in 16-year-old Hope's blood. With her Aunt Addie, diner cook extraordinaire, she travels the States and hones her waitressing skills, impressing hungry people everywhere. But following the tides of comfort food dini...