By the New York Times bestselling author of Mother, Mother and Smashed comes a propulsive new thriller: the story of a desperate and devious woman who will do anything to give her family a better life Gracie Mueller is a...
From Koren Zailckas, author of the iconic memoir SMASHED: an electrifying debut novel about a family being torn apart by the woman who claims to love them most Josephine Hurst has her family under control. With two beautiful daughters, a brillia...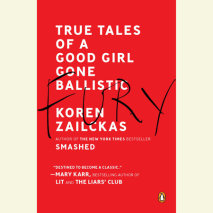 The author of the iconic New York Times bestseller Smashed undertakes a quest to confront her own anger. In the years following the publication of her landmark memoir, Smashed: Story of a Drunken Girlhood, Koren Zailc...