Heiress Caroline Dixon has managed to alienate nearly everyone with her alcohol-fueled antics, which have also provided near-constant fodder for the poison-pen tabloids and their gossip-hungry readers. But like so many girls-behaving-badly, the twent...
The View from Mount Joy, Lorna Landvik's delightfully quirky and intensely moving new novel, is about a man, a supermarket, the roads not taken, and the great, unexpected pleasures found in living a good life. When hunky teenage hockey player J...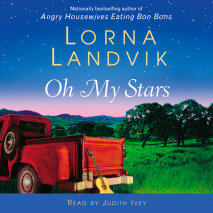 I am convinced that at birth the cake is already baked. Nurture is the nuts or frosting, but if you're a spice cake, you're a spice cake, and nothing is going to change you into an angel food.Tall, slender Violet Mathers is growing up in ...