President Barack Obama received ten thousand letters a day from his constituents. This is the story of the private and profound relationship with letter writers that shaped his presidency. Their voices combine to reveal a diary of a nation.   Ev...
NEW YORK TIMES BESTSELLER • The riveting, unlikely story of Dr. Bennet Omalu, the pathologist who first identified CTE in professional football players, a discovery that challenges the existence of America's favorite sport and puts Om...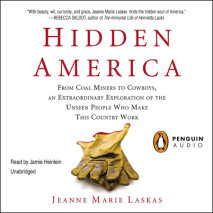 Five hundred feet underground, Jeanne Marie Laskas asked a coal miner named Smitty, "Do you think it's weird that people know so little about you?" He replied, "I don't think people know too much about the way the whole ...