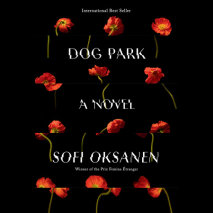 From a major internationally acclaimed writer—the author of Purge—who is poised to break out in the U.S. comes a ferociously plotted novel of intrigue, betrayal, and murder in the global fertility market.Helsinki, 2016. Olenka sits on a b...
From the internationally best-selling author of Purge and When the Doves Disappeared, a spellbinding new novel set in present-day Helsinki, about a young woman with a fantastical secret who is trying to solve the mystery of her mother's death. When A...
From the acclaimed author of Purge ("a stirring and humane work of art" —The New Republic) comes a riveting, chillingly relevant new novel of occupation, resistance, and collaboration in Eastern Europe.1941: In Communist-ruled, war-...