Harry Lorayne has been honing and teaching his memory systems for more than 40 years. Ageless Memory is the culmination of his life's work, specially geared to our needs as we age. Completely practical and easy to use, Lorayne's methods c...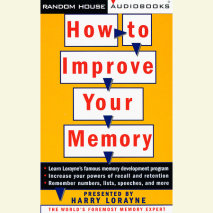 Increase your powers of recall and retention with Harry Lorayne's famous Memory Development ProgramHow to Improve Your Memory teaches you proved techniques to help remember phone numbers, prices, appointments, speeches, lists, and much more. By apply...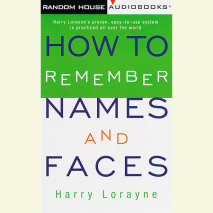 Remember the name - but can't remember the face?Remember the face - but can't remember the name?Harry Lorayne's easy-to-use techniques will teach you how!How important is recalling a name or face? No matter how briefly you may have met, remembering s...