The competitive selection process for a prized college scholarship turns deadly in the latest thriller from USA Today bestselling author David Bell.On a beautiful spring day, six college students with nothing in common besides a desperate inability t...
A Most Anticipated Summer Read by SheReads * Motherly * Palm Beach Daily News * Frolic * Crime Reads and more! "Fans of Jean Hanff Korelitz's The Plot may want to check this one out."--Publishers Weekly   "With hints of Patricia Highsmit...
When a man agrees to do a favor for a friend, he gets more than he bargained for as he becomes embroiled in a woman's murder in this new thriller from the USA Today bestselling author of Layover. Ryan Francis has it all—gr...
In this high concept psychological suspense novel from the USA Today bestselling author of Somebody's Daughter, a chance meeting with a woman in an airport sends a man on a pulse-pounding quest for the truth.Joshua Fields takes the same flights...
A man must save the life of a little girl who may be his own flesh and blood in this pulse-pounding novel of psychological suspense from the USA Today bestselling author of Kill All Your Darlings.When Michael Frazier's ex-wife, Erica, unexpecte...
"Bell imagines a suburban world where no one really knows what's happening behind all those drawn blinds. In Bell's take, though, even the people inside don't really know what's happening. That's where his brillian...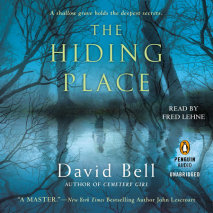 Sometimes it's easier to believe a lie.Twenty-five-years ago, the disappearance of four-year-old Justin Manning rocked the small town of Dove Point, Ohio. After his body was found in a shallow grave in the woods two months later, the repercussi...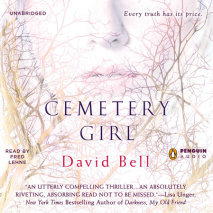 Unabridged, 10 hours
Read by Fred Lehne.
The new thriller that's "a winner on every level." -Will Lavender, New York Times-bestselling author of Obedience.