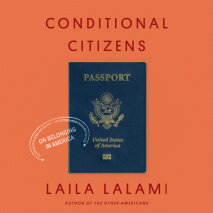 What does it mean to be American? In this starkly illuminating and impassioned book, Pulitzer Prize­­–finalist Laila Lalami recounts her unlikely journey from Moroccan immigrant to U.S. citizen, using it as a starting point for her expl...
When a young man is given the chance to rewrite his future, he doesn't realize the price he will pay for giving up his past...Casablanca's stinking alleys are the only home that nineteen-year-old Youssef El-Mekki has ever known. Raised by his mother ...
Hope and Other Dangerous Pursuits evokes the grit and enduring grace that is modern Morocco.As four Moroccans illegally cross the Strait of Gibraltar in an inflatable boat headed for Spain, author Laila Lalami asks, What has driven them to risk their...
National Book Award finalistKirkus Prize finalistAspen Literary Prize longlistA Best Book of 2019: NPR, Time, Variety, Bookpage, NYPLA Washington Post notable bookA Los Angeles Times bestsellerFrom the Pulitzer Prize finalist and author of The M...