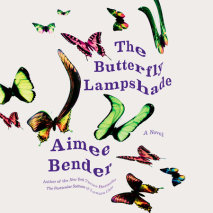 The first novel in ten years from the author of the beloved New York Times bestseller THE PARTICULAR SADNESS OF LEMON CAKE, a luminous, poignant tale of a mother, a daughter, mental illness, and the fluctuating barrier between the mind and the world....
The bestselling author of The Particular Sadness of Lemon Cake returns with a wondrous collection of dreamy, strange, and magical stories.Truly beloved by readers and critics alike, Aimee Bender has become known as something of an enchantress whose l...
The wondrous Aimee Bender conjures the lush and moving story of a girl whose magical gift is really a devastating curse. On the eve of her ninth birthday, unassuming Rose Edelstein, a girl at the periphery of schoolyard games and her distracted paren...