Bestselling and beloved author Frances Mayes discovers the hidden pleasures of Italy in a sumptuous travel narrative that crisscrosses the country, with inventive new recipes celebrating Italian cuisineThe Roman Forum, the Leaning Tower, the Piazza S...
By the bestselling author of Under the Tuscan Sun, and written with Frances Mayes's trademark warmth, heart, and delicious descriptions of place, food, and friendship, Women in Sunlight is the story of four American strangers who bond...
A lyrical and evocative memoir from Frances Mayes, the Bard of Tuscany, about coming of age in the Deep South and the region's powerful influence on her life.The author of three beloved books about her life in Italy, including Under the Tuscan ...
In this sequel to her New York Times bestsellers Under the Tuscan Sun and Bella Tuscany, the celebrated "bard of Tuscany" (New York Times) lyrically chronicles her continuing, two decades-long love affair with Tuscany's people, art, cuisine, and life...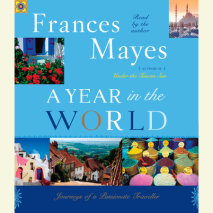 The author who unforgettably captured the experience of starting a new life in Tuscany in bestselling travel memoirs expands her horizons to immerse herself—and her readers—in the sights, aromas, and treasures of twelve new special places...
I always imagine each of the signoras who lived in this house—where she shelled peas, rocked the grandchild, placed a vase of the pink roses. Now I would like to take one of these women back to my house in California to show her how Bramasole t...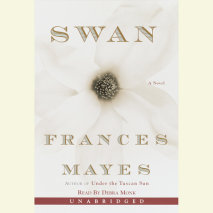 By the #1 bestselling author of Under the Tuscan Sun, Bella Tuscany and In Tuscany, Swan is a haunting novel set in the deep South -- a resonant tale of long-buried family secrets and mysteries brought suddenly to light.In her celebrated memoirs of l...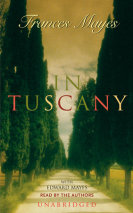 From the bestselling author whose memoirs Under the Sun and Bella Tuscany have captured the voluptuousness of Italian life comes a lavishly illustrated ode to the joys of Tuscany's people, food, landscapes, and art.  In Tuscany celebrates t...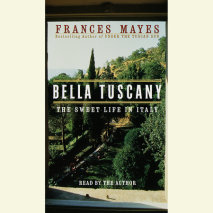 Frances Mayes, whose enchanting #1 New York Times bestseller Under the Tuscan Sunmade the world fall in love with Tuscany, invites readers back for a delightful new season of friendship, festivity, and food, there and throughout Italy....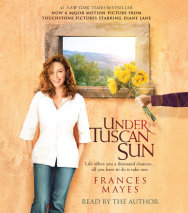 20th Anniversary Edition with a New Afterword   Twenty years ago, Frances Mayes--widely published poet, gourmet cook, and travel writer--introduced readers to a wondrous new world when she bought and restored an abandoned villa called Bramasole ...