From the moment Peter Mayle and his wife, Jennie, uprooted their lives in England and crossed the Channel permanently, they never looked back. Here the beloved author of A Year in Provence pays tribute to the most endearing and enduring aspects of hi...
Bon vivant and expert sleuth Sam Levitt and his partner in love and intrigue, Elena Morales, return in the latest installment of the delightfully sun-splashed Provençal Caper series. When a Riviera socialite's diamonds are stolen—t...
Here is Peter Mayle at his effervescent best—his master sleuth, Sam Levitt, eating, drinking, and romancing his way through the South of France even as he investigates a case of deadly intrigue among the Riviera's jet set. Billionaire Fra...
Lovable rogue and sleuth extraordinaire Sam Levitt is back in another beguiling, as-only-Peter-Mayle-can-write-it romp through the South of France. At the end of The Vintage Caper, Sam had just carried off a staggering feat of derring-do in the heart...
Set in Hollywood, Paris, Bordeaux, and Marseille, Peter Mayle's newest and most delightful novel is filled with culinary delights, sumptuous wines, and colorful characters. It's also a lot of fun.The story begins high above Los Angeles, a...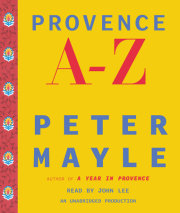 An indispensable, richly informative, and always entertaining sourcebook on Provence by the writer who has made the region his own.Though organized from A to Z, this is hardly a conventional work of reference. It is rather a selection of those aspect...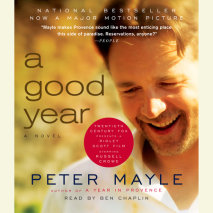 From Peter Mayle, a wonderful new novel steeped in wine—and the business of wine?and set in, bien sûr, Provence. Max Skinner is not exactly setting the London financial world on fire?and when his supervisor steals his biggest client, i...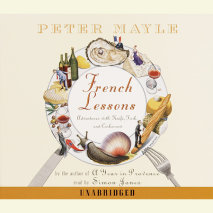 A delightful, delicious, and best-selling account of the gustatory pleasures to be found throughout France, from the beloved author of A Year in Provence. The French celebrate food and drink more than any other people, and Peter Mayle shows us just h...