Published to coincide with Pope Francis's Year of Mercy and the Vatican's canonization of Mother Teresa, this new book of unpublished material by a humble yet remarkable woman of faith whose influence is felt as deeply today as it was when she was al...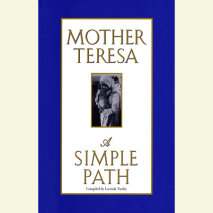 Known around the globe for her indefatigable work on behalf of the poor, the sick, and the dying, Mother Teresa has devoted her life to giving hope to the hopeless in more than one hundred and twenty countries. She inspires us all to find a way to tr...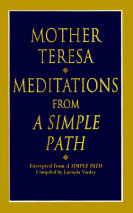 "Works of love are always works of joy.""Do we look at the poor with compassion? They are hungry not only for food, they are hungry to be recognized as human beings.""There is only one God and He is God to all; therefore it is important that everyone...