With an extraordinary gift for suspense, McKissack brings us ten original, spine-tingling tales inspired by African American history and the mystery of that eerie half hour before nightfall—the dark-thirty.
A wily fox, notorious for stealing eggs, meets his match when he encounters a bold little girl in the woods who insists upon proof that he is a fox before she will be frightened.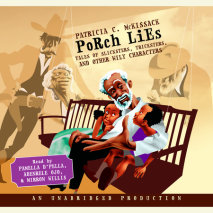 Side-splittingly funny, spine-chillingly spooky, this companion to a Newbery Honor–winning anthology The Dark Thirty is filled with bad characters who know exactly how to charm. From the author's note that takes us back to McKissack's own chi...