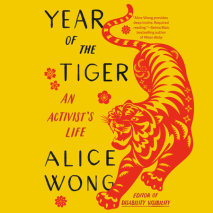 This groundbreaking memoir offers a glimpse into an activist's journey to finding and cultivating community and the continued fight for disability justice, from the founder and director of the Disability Visibility ProjectIn Chinese culture, the tige...
Disabled young people will be proud to see themselves reflected in this hopeful, compelling, and insightful essay collection, adapted for young adults from the critically acclaimed adult book, Disability Visibility: First Person Stories from the Twen...
One in five people in the United States lives with a disability. Some disabilities are visible, others less apparent—but all are underrepresented in media and popular culture. Now, just in time for the thirtieth anniversary of the Americans wit...