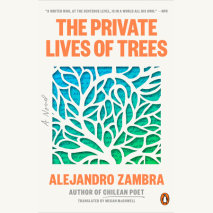 The second novel by the internationally celebrated writer Alejandro Zambra, a "short and strikingly original" (The New Yorker) book about the stories we spin for ourselves and our loved ones—now reissued by PenguinVeronica is late, ...
"Sublime . . . true and beautiful and moving." —The New York Times Book Review The landmark first novel of one of the greatest living Latin American writers—now in a sparkling new translation by his longtime collaboratorW...
"A tender and funny story about love, family and the peculiar position of being a stepparent…[Chilean Poet] broadens the author's scope and quite likely his international reputation." —Los Angeles Times"Zambra's b...