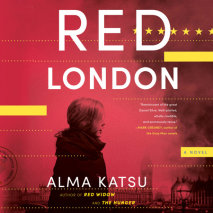 CIA agent Lyndsey Duncan has a new asset to turn, in order to prevent the most calculated global invasion of our time. But will their blossoming friendship get in the way?After an explosive takedown of a well-placed mole within the CIA, agent Lyndsey...
The acclaimed author of the celebrated literary horror novels The Hunger and The Deep turns her psychological and supernatural eye on the horrors of the Japanese American internment camps in World War II.1944: As World War II rages on, the threat has...
"A wicked sharp spy novel…Equal parts Tinker Tailor Soldier Spy and Killing Eve." –S. A. Cosby, author of Blacktop Wasteland and Razorblade TearsAn exhilarating spy thriller written by an intelligence veteran about two w...
From the acclaimed and award-winning author of The Hunger comes an eerie, psychological twist on one of the world's most renowned tragedies, the sinking of the Titanic and the ill-fated sail of its sister ship, the Britannic.Someone, or something, is...
"Supernatural suspense at its finest...The best thing about The Hunger is that it will scare the pants off you."--The New York Times Book Review "Deeply, deeply disturbing, hard to put down, not recommended reading after dark."--Stephen KingA tense a...