The national radio host and bestselling author of The American Miracle reveals the happy accidents, outrageous coincidences, and flat-out miracles that continue to shape America's destiny. "The book isn't just inspiring; it reignites fait...
Bestselling author and radio host Michael Medved recounts some of the most significant events in America's rise to prosperity and power, from the writing of the Constitution to the Civil War. He reveals a record of improbabilities and amazement...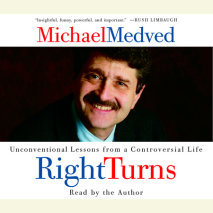 Nationally syndicated talk-radio host and noted film critic Michael Medved has taken an extraordinary journey from liberal activist to outspoken conservative. Along the way he has earned millions of admirers—and more than his share of enemies...