From the co-author of the New York Times bestseller Team of Teams, a practical guide for leaders looking to make their organizations flatter and more interconnected.   Too often, companies end up with teams stuck in their own silos, pursuing goa...
The retired four-star general and and bestselling author of My Share of the Task shares a powerful new leadership model Former General Stanley McChrystal held a key position for much of the War on Terror, as head of the Joint Special Operations Comma...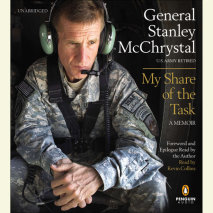 "Never shall I fail my comrades. . . . I will shoulder more than my share of the task, whatever it may be, one hundred percent and then some." —from the Ranger Creed In early March 2010, General Stanley McChrystal, the commandi...