"Reading this book could be a crucial step out of ignorance at a time of rising Islamophobia." --Ron Charles, The Washington PostFrom the Pulitzer Prize-winning author of God: A Biography, an erudite, hugely informative portrait of the God of Islam, ...
What sort of "person" is God? Is it possible to approach him not as an object of religious reverence, but as the protagonist of the world's greatest book--as a character who possesses all the depths, contradictions, and abiguities of a Hamlet? In thi...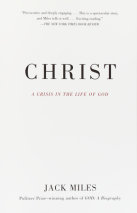 With the same passionate scholarship and analytical audacity he brought to the character of God, Jack Miles now approaches the literary and theological enigma of Jesus. In so doing, he tells the story of a broken promise–God's ancient co...