From New York Times–bestselling authors Dr. John Gottman and Dr. Julie Schwartz Gottman, a simple yet powerful plan to transform your relationship in seven daysWhat makes love last? Why does one couple stay together forever, while another falls...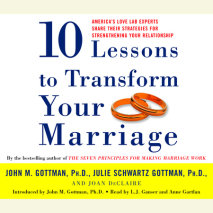 In Ten Lessons to Transform Your Marriage, marital psychologists John and Julie Gottman provide vital tools—scientifically based and empirically verified—that you can use to regain affection and romance lost through years of ineffecti...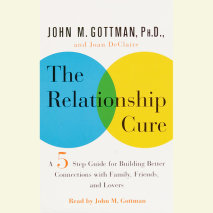 A groundbreaking, practical program for transforming troubled relationships into positive ones"This is the best book on relationships I have ever read. . . . John Gottman has decoded the subtle secrets that can either enrich or destroy the qual...