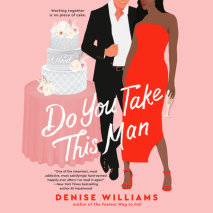 After butting heads, an event planner and a wedding officiant begin an enemies with benefits arrangement as wedding bells chime around them in the newest rom-com from acclaimed author Denise Williams. Divorce attorney RJ would never describe herself ...
Two best friends have one week to return a lost love letter found in a candy store—and to work up the courage to confess to the deep feelings between them—in this romance novella from the acclaimed author of How To Fai...
Two strangers share a romantic night together only to discover months later they're professional rivals in this grumpy meets sunshine romance novella from the acclaimed author of How To Fail at Flirting. Gia loves her job as a professor, even when it...
An airport pet groomer meets her frequent flier crush in this captivating romance novella from the acclaimed author of How to Fail at Flirting Ollie Wright loves the thrill of taking chances, like opening a pet grooming salon in an airport where eve...
"The perfect feel-good read."—Emily Henry, #1 New York Times bestselling author of People We Meet on VacationBritta didn't plan on falling for her personal trainer, and Wes didn't plan on Britta. Plans change and it's uncl...
"A warm romance that bursts with realism and celebrates the symbiotic power of love and healing."―Entertainment Weekly#1 LibraryReads PickIndie Next PickOne daring to-do list and a crash course in flirtation turn a Type A overachiever&rsq...