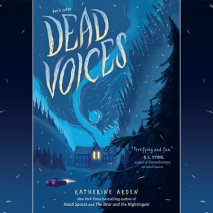 Bestselling author Katherine Arden returns with another creepy, spine-tingling adventure in this follow-up to the critically acclaimed Small Spaces.

Having survived sinister scarecrows and the malevolent "Smiling Man" in Small Spaces, newly minted best friends Ollie, Coco and Brian spend winter break together along with their parents at Mount Hemlock, a down-on-its-heels ski resort run by the Beard family.
Following their adventures in The Bear and the Nightingale and The Girl in the Tower, Vasya and Morozko return in this stunning conclusion to the bestselling Winternight Trilogy, battling enemies mortal and magical to save both Russias, the seen and the unseen.
Bestselling adult author of The Bear and the Nightingale makes her middle grade debut with a creepy, spellbinding ghost story destined to become a classic

After suffering a tragic loss, eleven-year-old Ollie only finds solace in books.
A remarkable young woman blazes her own trail, from the backwoods of Russia to the court of Moscow, in the exhilarating sequel to Katherine Arden's bestselling debut novel, The Bear and the Nightingale.

Katherine Arden's enchanting first novel introduced readers to an irresistible heroine.
Katherine Arden's bestselling debut novel spins an irresistible spell as it announces the arrival of a singular talent with a gorgeous voice.

"A beautiful deep-winter story, full of magic and monsters and the sharp edges of growing up.