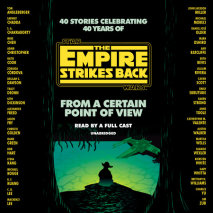 From a Certain Point of View strikes back! Celebrate the legacy of the groundbreaking Star Wars sequel with this exciting reimagining of the timeless film. On May 21, 1980, Star Wars became a true saga with the release of The Empire Strikes Back...
Who has the right to change the world forever?  How will we live online?  How do we find comfort in an increasingly isolated world?   The Carls disappeared the same way they appeared, in an instant. While the robots were on Earth, they...
THE INSTANT #1 NEW YORK TIMES BESTSELLERIn his much-anticipated debut novel, Hank Green--cocreator of Crash Course, Vlogbrothers, and SciShow--spins a sweeping, cinematic tale about a young woman who becomes an overnight celebrity before realizing sh...