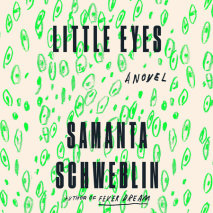 A visionary novel about the collision of technology and play, horror and humanity, from a master of the spine-tingling tale.They've infiltrated homes in Hong Kong, shops in Vancouver, the streets of Senegal, town squares of Oaxaca, schools in Tel Avi...
A powerful, eerily unsettling story collection from a major international literary star.Unearthly and unexpected, the stories in Mouthful of Birds burrow their way into your psyche and don't let go. Samanta Schweblin haunts and mesmerizes in this ext...
"Genius." —Jia Tolentino, The New Yorker"Samanta Schweblin's electric story reads like a Fever Dream." —Vanity FairShortlisted for the Man Booker International Prize!Experience the blazing, surreal sens...