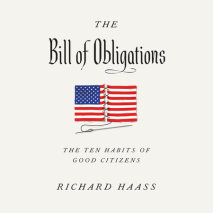 A provocative guide to how we must reenvision citizenship if American democracy is to surviveThe United States faces dangerous threats from Russia, China, North Korea, Iran, terrorists, climate change, and future pandemics. The greatest peril to the ...
The New York Times bestseller"A clear and concise account of the history, diplomacy, economics, and societal forces that have molded the modern global system." —Foreign AffairsAn invaluable primer from Richard Haass, president of th...
"A valuable primer on foreign policy: a primer that concerned citizens of all political persuasions—not to mention the president and his advisers—could benefit from reading." —Michiko Kakutani, The New York TimesAn ...