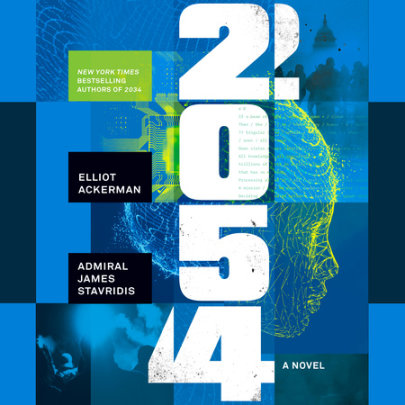 From the acclaimed authors of the runaway New York Times bestseller 2034 comes another explosive work of speculative fiction set twenty years further in the future, at a moment when a radical leap forward in artificial intelligence combines with Amer...
A daring new novel, at once timely and timeless, set around an American family and the ever-shifting sands of history and memory and legacy that define them ("An expert juggling act." —Stephen Markley, New York Times Book Review)Mar...
"The American betrayal of Afghanistan took twenty years. Elliot Ackerman, a participant and witness, tells the story with unsparing honesty in this intensely personal chronicle." —George PackerA powerful and revelatory eyewitne...
From two former military officers and award-winning authors, a chillingly authentic geopolitical thriller that imagines a naval clash between the US and China in the South China Sea in 2034--and the path from there to a nightmarish global conflagrati...
From the widely acclaimed author of Waiting for Eden: a stirring, timely new novel that unfolds over the course of a single day in Istanbul: the story of an American woman attempting to leave behind her life in Turkey--to leave without her husband.Ca...
One of NPR's Best Books of 2019"Lyrical . . . A thoughtful perspective on America's role overseas." —Washington PostFrom a decorated Marine war veteran and National Book Award finalist, an astonishing reckoning with the n...
"Patiently, and unflinchingly, Ackerman is becoming one of the great poet laureates of America's tragic adventurism across the globe." —Pico Iyer Eden lies in a hospital bed, unable to move or speak. His wife Mary spends every...