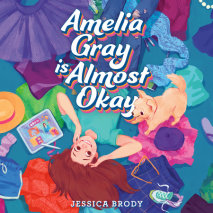 When you can choose to be anyone, how do you know who you really are? From the author of Better You Than Me and I Speak Boy comes another fun and relatable book about new experiences and how staying true to yourself is the best way to be okay.Twelv...
A phone-obsessed twelve-year-old girl, frustrated by the cryptic boys in her life, discovers a magic app that can read boys' thoughts in this modern-day retelling of Emma by Jane Austen.After a matchmaking attempt for her best friend, Harper, goes wr...
The first novel-writing guide from the best-selling Save the Cat! story-structure series, which reveals the 15 essential plot points needed to make any novel a success.Novelist Jessica Brody presents a comprehensive story-structure guide for novelist...