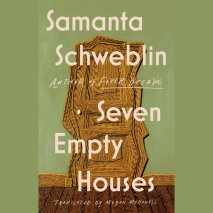 A blazing new story collection that will make you feel like the house is collapsing in on you, from the 3 time International Booker Prize finalist, "lead[ing] a vanguard of Latin American writers forging their own 21st-century canon." &nda...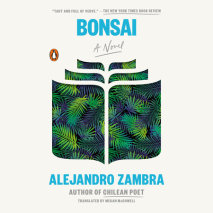 "Taut and full of verve." —The New York Times Book ReviewThe landmark first novel of one of the greatest living Latin American writers—now in a sparkling new translation by his longtime collaboratorWhen it was first published ...
"A tender and funny story about love, family and the peculiar position of being a stepparent…[Chilean Poet] broadens the author's scope and quite likely his international reputation." —Los Angeles Times"Zambra's b...
"The beautiful, horrible world of Mariana Enriquez, as glimpsed in The Dangers of Smoking in Bed, with its disturbed adolescents, ghosts, decaying ghouls, the sad and angry homeless of modern Argentina, is the most exciting discovery I've...
LONGLISTED FOR THE 2020 MAN BOOKER INTERNATIONAL PRIZEA NEW YORK TIMES NOTABLE BOOK OF THE YEAR"Her most unsettling work yet — and her most realistic." --New York TimesNamed a Best Book of the Year by The New York Times, O, The Oprah Magaz...
A powerful, eerily unsettling story collection from a major international literary star.Unearthly and unexpected, the stories in Mouthful of Birds burrow their way into your psyche and don't let go. Samanta Schweblin haunts and mesmerizes in this ext...
Now a major motion picture! Pablo Escobar was one of the most terrifying criminal minds of the last century. In the decade before his death in 1993, he reigned as the head of a multinational cocaine industry and brought the Colombian state to it...
NOW A FEATURE FILM COMING SOON TO NETFLIX"Genius." —Jia Tolentino, The New YorkerFinalist for the Man Booker International Prize!Experience the blazing, surreal sensation of a fever dream... A young woman named Amanda lies dying in a rural hosp...