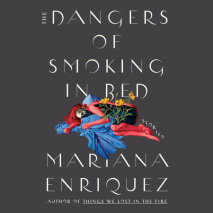 Following the "propulsive and mesmerizing" (New York Times Book Review) Things We Lost in the Fire comes a new collection of singularly unsettling stories, by an Argentine author who has earned comparisons to Shirley Jackson and Jorge Luis Borges. Ma...
Now a major motion picture! Pablo Escobar was one of the most terrifying criminal minds of the last century. In the decade before his death in 1993, he reigned as the head of a multinational cocaine industry and brought the Colombian state to it...
"Genius." —Jia Tolentino, The New Yorker"Samanta Schweblin's electric story reads like a Fever Dream." —Vanity FairShortlisted for the Man Booker International Prize!Experience the blazing, surreal sens...