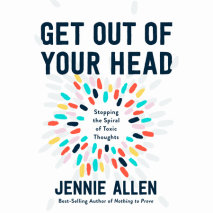 The visionary behind the million-strong IF:Gathering challenges Christian women to transform their outlook and their lives by interrupting their spiraling thoughts and realizing their God-given power to think differently.Speaker and Bible teacher Jen...
A leading advocate for racial reconciliation offers a clarion call for Christians to move toward relationship and deeper understanding in the midst of a divisive culture.With racial tensions as high within the church as outside the church, it is time...
Discover how yielding ourselves wholly to God, especially in the midst of challenging circumstances, lends new purpose to our lives. "Vivian Mabuni is a kind and trustworthy guide through one of adulthood's secrets: life doesn'...
Lauded by Ann Voskamp as "what your soul is begging for," this bestseller from the founder of the million-strong IF:Gathering invites you to stop striving and discover the answer to your soul-deep thirst.   All too many of us strugg...