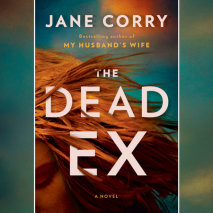 One man's disappearance throws four women's lives into chaos--who will survive.

Vicki works as an aromatherapist, healing her clients out of her home studio with her special blends of essential oils. She's just finishing a session when the police arrive on her doorstep--her ex-husband David has gone missing.
THE INTERNATIONAL BESTSELLING PSYCHOLOGICAL THRILLER YOU CAN'T MISS.

Three little girls. One accident. A lifetime of lies. From the bestselling author of My Husband's Wife.

Three little girls set off to school one sunny morning.
Look out for Jane Corry's new book, The Dead Ex, available soon.


"[A] must-read thriller . . . My Husband's Wife has an ending that will change the way you view marriage forever.