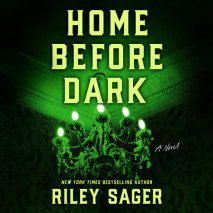 In the latest thriller from New York Times bestseller Riley Sager, a woman returns to the house made famous by her father's bestselling horror memoir. Is the place really haunted by evil forces, as her father claimed? Or are there mor...
THE INSTANT NEW YORK TIMES BESTSELLEROne of . . . Parade's "Most Anticipated Books of Summer 2019" • PureWow's "The Best Beach Reads of Summer 2019" • BookBub's...
In the latest thriller from the bestselling author of Final Girls, a young woman returns to her childhood summer camp to uncover the truth about a tragedy that happened there fifteen years ago.Two Truths and a Lie. The girls played it all the time in...
THE NATIONAL AND INTERNATIONAL BESTSELLER • WINNER OF THE 2018 INTERNATIONAL THRILLER WRITERS AWARD FOR BEST HARDCOVER NOVEL"The first great thriller of 2017 is here: Final Girls, by Riley Sager. If you liked Gone Girl, you&rsquo...