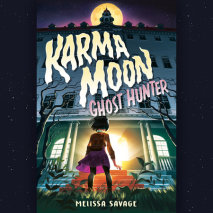 While staying in a haunted Colorado hotel for her father's ghost-hunting television series, Karma Moon must battle her anxiety, interpret the signs of the universe, and get footage of a real ghost--you know, the usual.Karma Moon is a firm believer in...
Fans of Erin Entrada Kelly's Hello, Universe and Melissa Savage's own Lemons will devour this voice-driven novel packed with humor and heart about two friends who head off on an adventure to find the Loch Ness Monster.Ada Ru finally thought her paren...
A boy and his best friends set out to discover the aliens who crash-landed next to their Roswell, New Mexico, farm in this charming novel packed with adventure and heart, perfect for fans of Ali Benjamin's The Thing About Jellyfish and Jennifer L. Ho...
The search for Bigfoot gets juicy in this funny and touching story that's perfect for fans of Kate DiCamillo's Flora & Ulysses and the movie Smallfoot!   Lemonade Liberty Witt's mama always told her: When life giv...