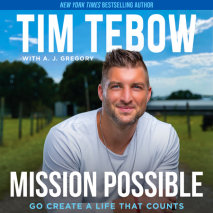 The New York Times bestselling author and athlete encourages you that it's possible to find your God-given mission and create a bolder, brighter, more fulfilling life.Tim Tebow believes that the secret to a truly meaningful life is not mor...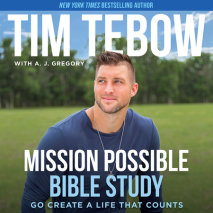 Take the practical steps you need to find your unique, God-given sense of mission and purpose in this motivating, interactive, biblically based companion study to Tim Tebow's Mission Possible.In Mission Possible, Tim Tebow gave readers the tool...
NEW YORK TIMES BESTSELLER • Heisman Trophy winner, multi-sport athlete, special needs advocate, and positive role model Tim Tebow encourages children to embrace their unique qualities in his first book for children, a winning tale based on his s...
ECPA BESTSELLER • The New York Times best-selling sports star and media icon motivates readers to stop postponing dreams and start making them happen now because—this is the day.Beyond Tim Tebow's exploits as a Heisman-winning football pla...
NEW YORK TIMES BESTSELLER • ECPA BESTSELLER • Who are you when life is steady? Who are you when storms come? "With this book, Tim encourages readers to keep moving and stay strong while battling life's obstacles.&rdquo...