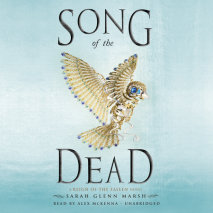 The Dead must stay buried.

Karthia is nothing like it used to be. The kingdom's borders are open for the first time in nearly three hundred years, and raising the dead has been outlawed. Odessa is determined to explore the world beyond Karthia's waters, hoping to heal a heart broken in more ways than she can count.
"This edgy fantasy doesn't just blur boundaries of genre, of gender, of past and present, life and death--it explodes them." --Cinda Williams Chima, New York Times bestselling author of The Seven Realms and The Shattered Realms

Without the dead, she'd be no one.