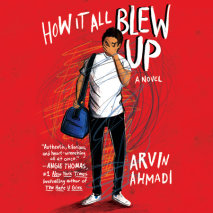 Simon vs. the Homo Sapiens Agenda goes to Italy in Arvin Ahmadi's newest incisive look at identity and what it means to find yourself by running away.Eighteen-year-old Amir Azadi always knew that coming out to his Muslim family would be messy, but he...
"Smart, timely and riveting."--The New York Times Book ReviewPerfect for fans of Warcross and Black Mirror, Girl Gone Viral is the inventive and timely story of a seventeen-year-old coder's catapult to stardom.For seventeen-year-old Opal Hopper, cod...
Discover the secret to success in this incisively funny debut, for fans of John Corey Whaley, David Arnold, and Ned Vizzini!"Quirky and charming, wise and unpredictable." --Khaled Hosseini, #1 New York Times bestselling author of The Kite Runner Scot...